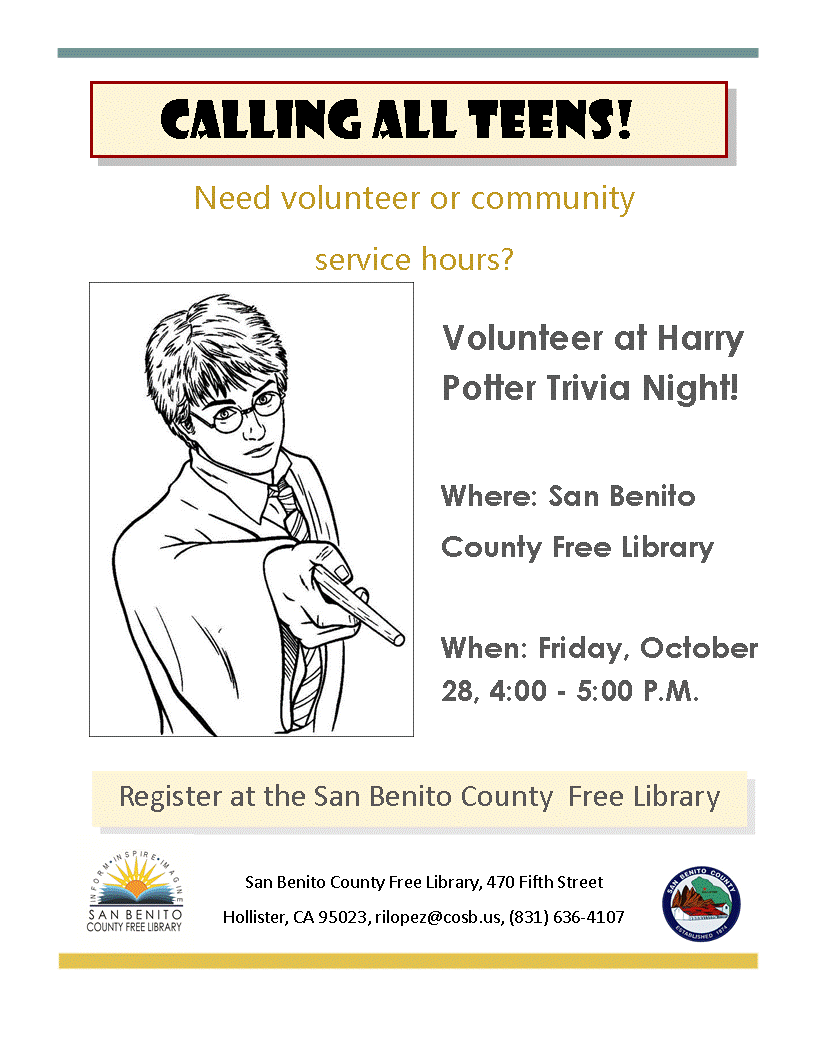 by Richard James Salta Lopez
Join us for Harry Potter Trivia Night on October 28, 4:00 P.M.-5:00 P.M.! Participating Muggles will be sorted into either Gryffindor, Slytherin, Hufflepuff, or Ravenclaw, and will work with their houses to defeat the others as their knowledge of Harry Potter and the Sorcerer's Stone is put to the ultimate test.
This program is designed for ages 11-14, and players are encouraged to come dressed up! Participation in the program will be limited to the first 30 sign-ups.
The library is also looking for teens who would be interested in volunteering for the program.
Individuals interested in participating as players or volunteers are encouraged to visit the library's front desk, or they can contact us at either (831) 636-4107 or rilopez@cosb.us.