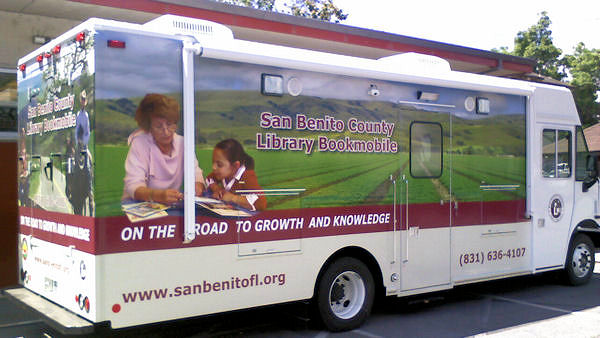 This mobile unit supports outreach and library services in the San Benito County community. The Bookmobile has a fixed schedule with visits to rural schools during the school year and a summer schedule. Materials may be returned to the Bookmobile or to the library.
Check the schedule to find out when the bookmobile will be in your area.
We can't wait to meet you on the road!