USCIS: Civics Test Study Tools (Google Play) (iTunes)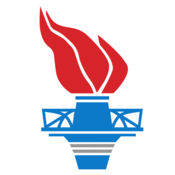 USCIS: Civics Test Study Tools is an official application created by the Department of Homeland Security's (DHS) US Citizenship and Immigration Services (USCIS), designed to help you study for the civics test portion of the naturalization interview.
In this app, you can take a practice civics test to see if you can pass this exercise. (The actual civics test is not a multiple choice test, but an oral test. You must answer correctly 6 of 10 questions to pass the actual civics test.) Or, try the Question Challenge game to see how many questions you can answer correctly in a row. The application will show your high score.
The application is currently available in English and Spanish.
Library Resources
We have a selection of New Titles and resources available at the library to assist you in your tutoring. Our Literacy lab equipped with computers and specialized software programs to use with your student or for your student to use for self-paced study.
For a full list of what is available please see our Literacy resources page.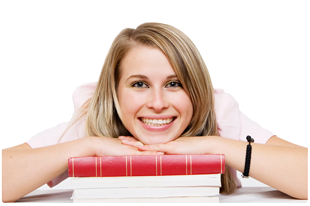 ---
Downloads:
Tutor files available for download.
Find out what's happening in local literacy organizations, keep up with events and find support at the North Central Coast Library Literacy Network (NCCLLN) Facebook group.
For print resources, book and CD sets and kitsets of classic reads visit the Learners page to view the booklists.
Tutor Videos
Fluency (Broken)
First Meeting (Broken)
---
Literacy Links
A selection of links to some helpful websites for tutors.
| | |
| --- | --- |
| Designed to help adults learn English and improve basic reading, writing, speaking and life skills, USAlearns enables tutors to set up online classrooms and work through lessons with their learners. | An on-line learning system teaching everyday English phrases and vocabulary. You can also use Mango for a variety of other languages. In order to access Mango from home you will need your library card handy. |
| Proliteracy Education Network delivers free, top-quality online educational resources for literacy instruction and lifelong learning for adults and family literacy programs. | Create your own virtual classroom, access interactive lessons and activities. A great resource for GED lessons and practice tests. |
| Lessons and activities to use with literacy learners. Includes topics from choosing words that rhyme to reading and discussing Edgar Allen Poe. | A resource for tutors Proliteracy provides up to date information and articles, links to conference and training information and a weekly newspaper to share with learners. |
| Updated daily this site includes reading news headlines, research-based articles, tips for educators, video interviews with top children's book authors, a monthly e-newsletter and resources. | This site has games, resources and stories for beginning learners with a focus on phonics as the teaching method. |
| This website's mission is to support teachers who incorporate a grammar component in their teaching. Their vision is a global community which shares resources, learns from one another, and supports one another in their work. A great source for worksheets and teaching ideas; complements the Azar grammar books available at the library. | The Colorado Library Consortuim(CLiC), Douglas County Libraries and Unite for Literacy, a Colorado-based publisher funded by sponsorships, have partnered to provide access to more than 120 free ebooks for young children. The Project Shares early literacy titles. |
---
SCIENCE OF LEARNING
A selection of links to some helpful websites for tutors.
John Dunloskey:
Strengthening the Student Toolbox

Brown, McDaniel, McDermott:
Make It Stick:  The Science of Successful Learning

Bjork, UCLA Bjork:
Learning and Forgetting Lab

Benedict Carey:
Why Flunking Exams is Actually a Good Thing, New York Times.