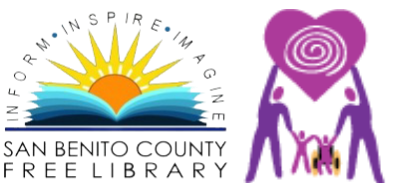 San Benito County Free Library (SBCFL) and Special Parents Information Network (SPIN) are partnering to provide drop-in style Question & Answer sessions in the the Library for parents with children who have special needs. These Q&A sessions will be on Mondays from 4:30 pm to 6:00 pm on the following days: November 3, November 17, December 1, and December 15.
Families can discover the latest information on treatments, interventions, services, supports, and networks available. SPIN describes a person with special needs as someone, "who has a temporary or chronic condition or disability present at birth or due to illness or injury." There is no age limit for accessing information at the SPIN Q&A Session. Your child can be as young as an infant or as old as an adult.
If you have questions about this family program, you can visit the library at 470 5th Street, in Hollister, call the library at 831-636-4107, or contact the library through its online form.
About Special Parents Information Network
Special Parents Information Network (SPIN), provides outreach services in Santa Cruz and San Benito Counties to parents of children with special needs. Children can be any age, including adults. To find out more about SPIN, call 831-722-2800 or visit http://spinsc.org/.